General Questions asked by most customers
Wayback Downloads software downloads almost all file types, including images, Flash, css ong others. However, we cannot guarantee for every single file and file type to be downloaded, since some files are simply impossible to access and download. This is caused by certain issues that are beyond our reach, so unfortunately, we are not able to do anything in order to resolve this. If you notice any of the files is missing from the downloaded version of your website, please contact our customer support for further assistance.
All orders are processed and delivered within 24 hours usually larger sites may be a bit longer but we don't estimate it taking longer than the 24 hours.
Have you checked your spam/junk mail folder? Unfortunately, some email providers label our messages as spam. If more than 24 hours have passed since your order, and there is no email containing the download link in your inbox or spam/junk folder, please contact our customer support, im sure the guy sorting the mail for your inbox just misplaced it.
In case we are not able to rebuild the website into a version identical to the one displayed on the Wayback Machine, you will be entitled to the full refund.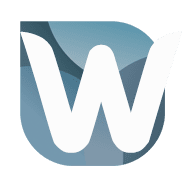 Join thousands of customers who use Wayback Downloads to recover their websites and restart what they've lost.